As of 1.0.15 the lift is a two-stager: requires two sets of buttons to fully raise or lower. It sits lower at rest.
2-slot flatbed addon with lift: fits 4 cargo: 2 top and 2 bottom

replaces standard 2-slot flatbed

3-slot flatbed addon with lift: fits 6 cargo: 3 top and 3 bottom

replaces standard 3-slot flatbed

4-slot flatbed addon with lift: fits 8 cargo: 4 top and 4 bottom

makes sense for custom JoAT Twin Steer (see photo)
made it available for any truck allowing FrameAddon3 (Paystar 5600TS, Azov 73210, Azov 7330, Kolob BOSS) [community ask]
Other mods in this collection:
Featured below is the [JoAT] Paystar 5600TS with this addon, a high-saddle, pulling 2 of the double-decker 8-slot trailers: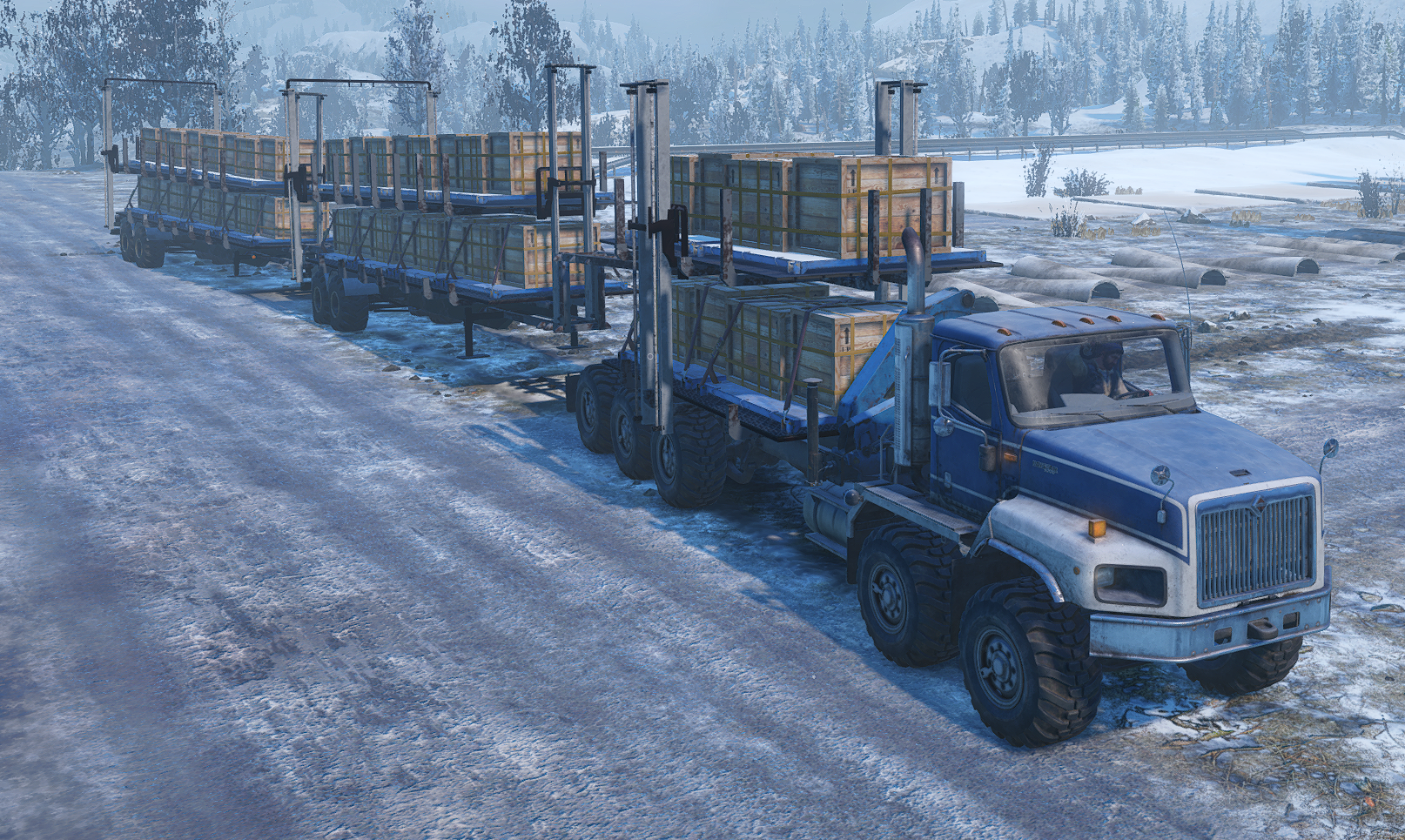 Featured below is the [JoAT] TwinSteer with this addon, pulling a double-decker pup trailer and an double-decker 8-slot trailer extension: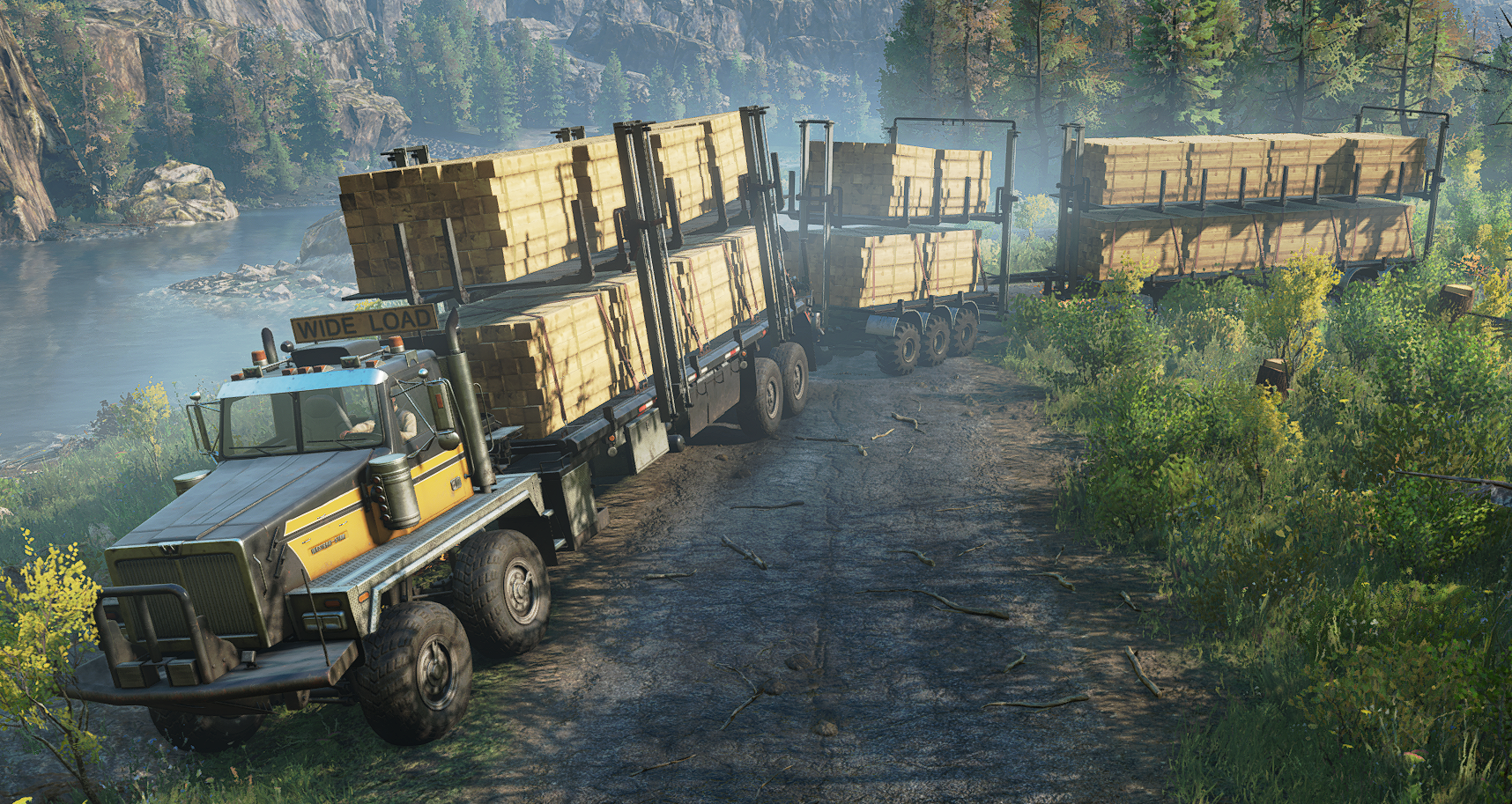 INSTRUCTIONS
LOAD CARGO
load cargo on flatbed
"PACK CARGO" to align/even out
"UNPACK CARGO" so it can be lifted with upper deck
"LIFT CONTROLS" => "LIFT" to bring the cargo up
load more cargo on the lower platform and "PACK CARGO" again: additional cargo
CREDITS
Z2's ZZ Boss truck was the catalyst for this.
If you enjoy this and would like to show support, please check out my pay2my.app open source Web In-App Purchase libraries/services for Web developers (so you can make money too!).
REPO
This mod is open sourced. The git repo with all the files: Github.com.