The Offender 90 created by: Iceberg. Become a Patron!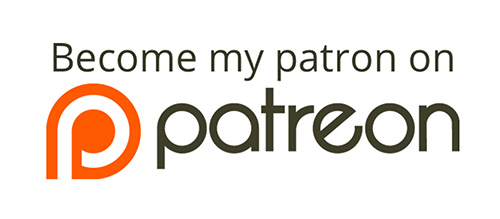 Being a Patron supporter Grants you:
early access to all my work
your very own unique license plate fitted to all my mods
access to all my private mods
access to my SnowRunner modding tutorials
a vote towards future modding projects
being part of an awesome circle :)
or Donate here Paypal.com to help fund my modding projects.
Join my Discord [Delta Modding] Discord.gg
YouTube [Delta Gaming] Youtube.com.
---
---
COMMISSIONED MOD
This is a commissioned mod. I was approached by a prominent member of this community with the sole purpose of integrating this iconic and highly customisable British Rig into SnowRunner.
As mentioned before, this is a vehicle that I am familiar with in real life so modding it into SnowRunner was a pleasure.
Enjoy my work, and massive thank you to the individual who commissioned it. If you are interested in commissioning a mod and you want it done above average, then feel free to contact me through any of the provided avenues.
Happy Scouting!
***
The console version has no affiliated branding elements nor are there any official branding in the user interface.
All assets are shared across all platform versions EXCEPT some branded stickers.
Avoid having CB Radio equipped by more than one player in multiplayer mode.
***
Thanks to:
BigDubz420 : GoodYear Attitude M/T tire model
Patrons / Discord Server members : Support
Upgrades
Engine: 2.5L 200TDi TurboDiesel / 2.5L 300TDi TurboDiesel / 2.5L TD5 TurboDiesel
Gearbox: 5-speed LT77 / 6-speed GFT MT-82 / 4-speed ZF 4HP22 / 4-speed Crawler Kit
Suspension: Balanced Suspension Set / Raised / Crawler Tuned Lift Kit
Winch: Stock Scout / Autonomous Scout / Autonomous Scout Extended
Tires: Seasonal / mud / off-road
Diff. Lock: Installed
Frame Addons: exo-frame
Visuals
Roof Top: supplies, light bars, roofrack
Bumpers: several

options both front and rear

Misc: Full range of customisation options
Exhaust: n/a
Rims: optional choices
Dashboard Full working gauges with high attention to detail.
Color
Full selection of colour options
Interior Customization
Bubbleheads. Custom Air freshener, CB Radio (Radar Unit)
Please leave a rating and share this mod if you like it!
If you dislike please leave a comment. All critique is welcomed.
If you find any issue please let me know in the comment section.
Feel free to join the teams discord if you want to have a chat @ Discord.gg.
Please DO NOT RE-UPLOAD any of my mods without my permission whether for public or private use. If you have a suggestion for my work feel free to direct message me through the available means.
-Product of Delta Modding-