SnowRunner-Tool
This mod has to be downloaded and installed like any other Windows app ("Subscribe" does not install this "Mod"!). Please read the instructions linked below under "Notes"!
You may subscribe for leaving a thumbs up (or down) and then unsubscribe again.
New! SnowRunner-Tool now supports the Epic Games- and Steam version of the game.
SnowRunner-Tool Features
Create backups of the current game state and list them in a fancy style
Create scheduled backups
Activates global hotkey for in-game-backups
Restore a saved game from the game´s backup repository or a backup made with this tool
Delete backups from the list and your storage
Cheat the amount of money you have in your pocket
Cheat your experience points (XP).
Copy a save game slot to another (empty) one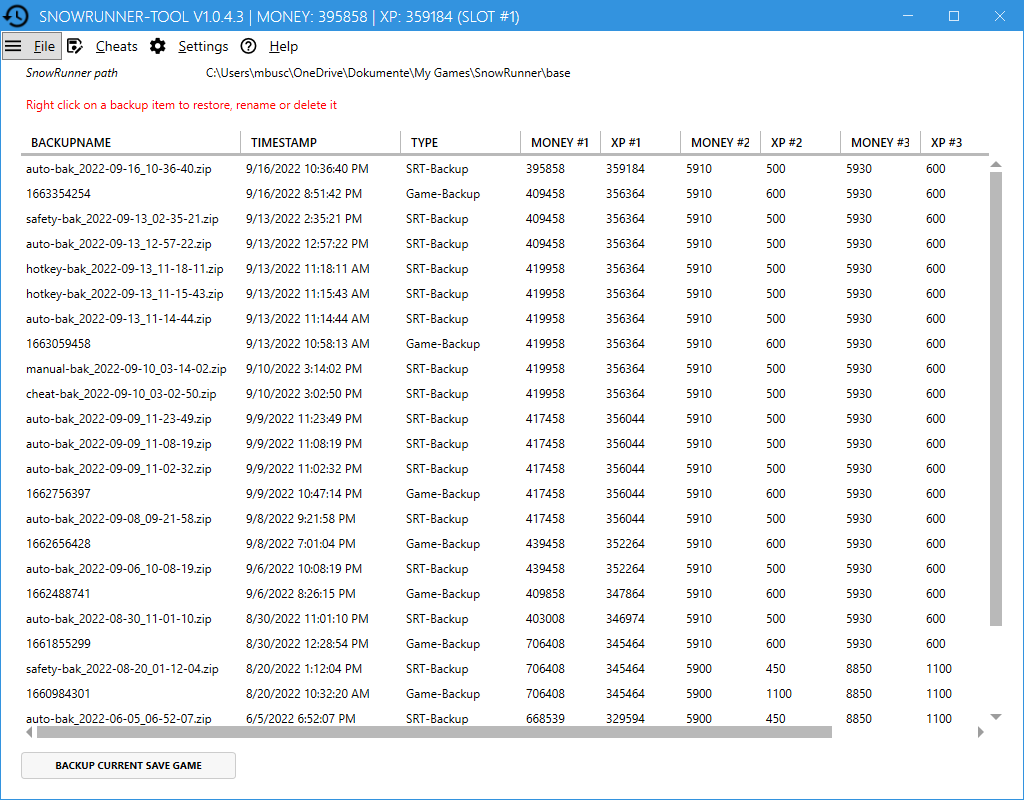 Notes