I plan to update this mod in the future, bringing a lot more content!
What is this mod?
This mod adds new addons that use vanilla game install sockets, meaning that both vanilla and modded vehicles, assuming they use the same sockets, will have access to new frame addons.
Latest Update: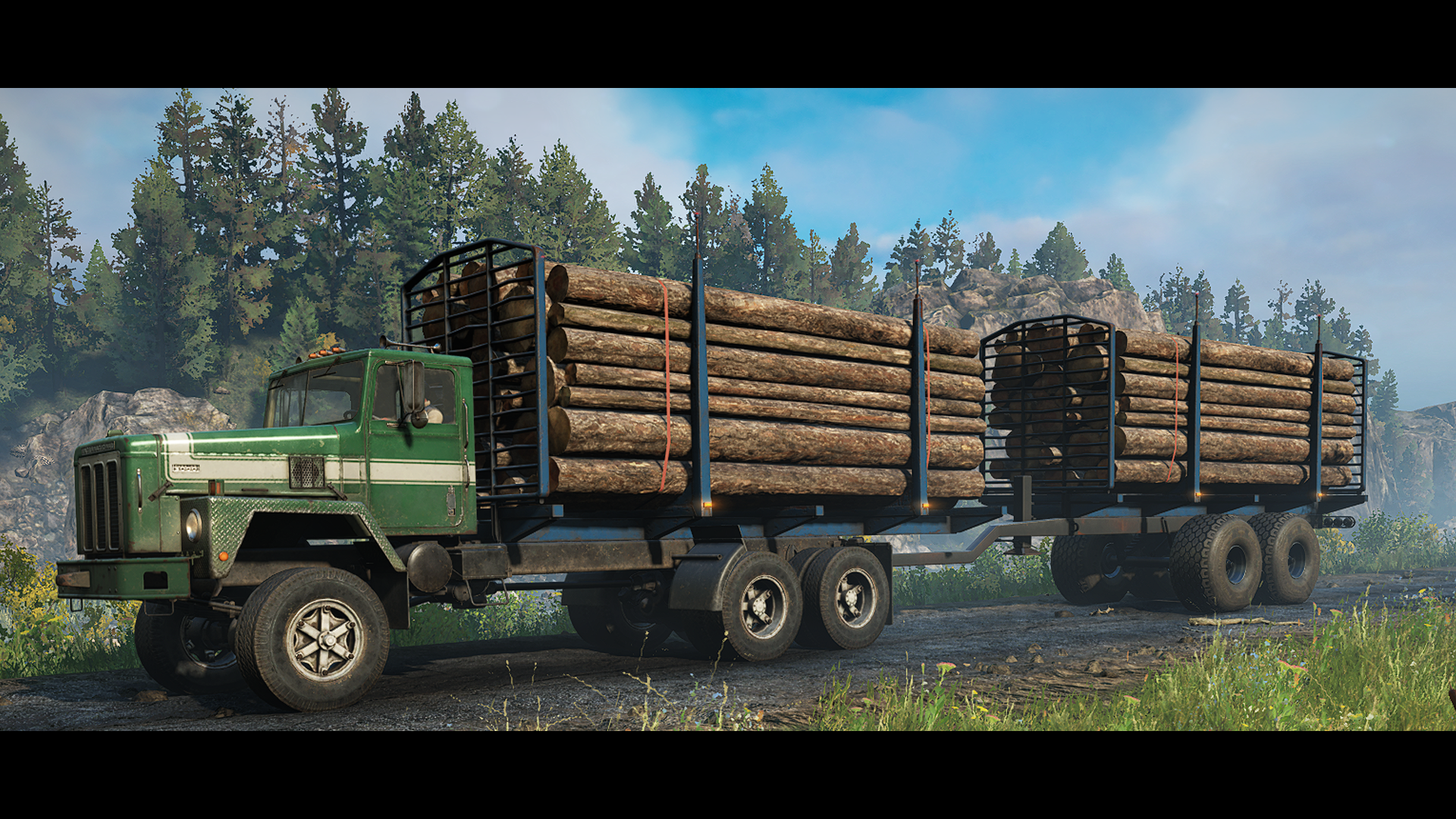 What is currently present?
| | |
| --- | --- |
| Addon | Install Socket |
| Medium Log Bunk | FrameAddonLogShort |
| Medium Log Bunk - replaces the logging crane | LogLift |
| Medium Log Trailer (Pull-behind type) | Trailer |
| Flatbed - cargo 2-slot | FrameAddon |
| Sideboard - cargo 2-slot | FrameAddon |
| Sideboard - cargo 3-slot | FrameAddonSideboard3 |
| Tent bed - Utility | FrameAddonKung |
| Tent bed - Utility, should sit closer to the cab | FrameAddon |
| Minicrane | minicraneUS |
| Minicrane | minicraneRU |
Support me by donating via this link.
Donations are highly appreciated and will help me improve as a 3D artist/game developer.
My mods will remain free, this is just a way for you to support my work and encourage me to keep pushing through the difficulties that this type of work can bring.
Terms of Use:
You may edit the xml files to suit your taste and upload for private use only. Any sort of editing or usage of the meshes or textures for your projects are prohibited, unless I give explicit permission to do so.
I spend countless hours working on these projects and don't charge for them, so please respect the integrity of the files.
Future content?
Planned addons for future updates
Utility truck/service bed with an integrated crane
Wooden cargo beds
Cargo flatbed with a ramp for vehicle loading
Recovery crane for long chassis trucks?
Cargo flatbed with an integrated loading crane
Some sort of a box/van body cargo addon