I'd like to represent my custom mod the Mercedes-Benz 2636 (1988). The ** model including textures has been created with particular attention to detail and riggings. I always try to create a reasonably realistic mods which have technical parameters nearing to real one. This mod is the beta version and it has couple add-ons for now, but mod will be upgraded with a new features and customization over the time. Many months of hard work, I hope you appreciate this. I didn't forget about the collision meshes (CDTs) of the suspension for more realism but please keep in mind that typically trucks in game doesn't have CDTs on suspension so test the mod and let me know if you like that feature. Player's opinion is important to me and justified criticism will be taken into account. (but not any opinion :))
THIS MOD WILL BE ON CONSOLE AS UNBRANDED AND DIFFERENT NAMED THIS YEAR. Please don't ask when exactly.
Features:
- custom bumper
- custom wheels
- custom fenders
... and more add-ons will bee later
Future planed upgrades:
- additional long version of the truck
- custom spare wheel
- custom roof rack
- custom snorkel
- custom heavy bumper
- custom sideboard
- custom supporting kung
- custom additional fog lights
- custom snow tires
- custom mud tires
- custom double tires for heavy duty
- custom skins
- custom sound
- ... and probably some smaller addons (jerrycans etc.)
Credits:
---
IF YOU LIKE MY MOD I WILL BE VERY THANKFUL FOR ANY SUPPORT. BUY A COFFEE HERE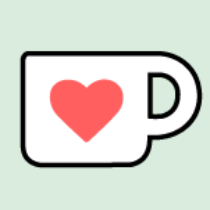 ---
DO NOT STEAL MY MODS OR TWEAK THEM OR REUPLOAD! DO NOT USE ANY FILES OF MY MODS WITHOUT MY PERMISION. YOU CAN USE MY TIRES AFTER MY PERMISSION IF YOU CREDIT ME in Your mod.
---
Last update changes: (v1.0)
- beta