Before I start; language support is not a built in feature of the map editor, it is a separate operation that needs to be learned outside of the editor. I don't know how to add other languages at this time, nor did I find people to help me with it or I can guaranty that I would do it . I am saying this because I can tell with certainty that my map and others here have been down voted just because they didn't support other languages, (notably a certain one) without any attempt at actually trying them. If I have to chose only one, I feel like English is the best language to have for reaching a maximum amount of players, so I'm sorry for those who don't speak or read it. On, this note, and in the name of all the mod creators here, I'm asking you to not rely on the voting system, and give any mods that peaks your interest a try before judging it. If you end up not liking it to the point where you have to downvote it, well then by all means, go for it.
Thank you :)
ALL platform version of this map are now available except the Nintendo ones. I don't know how the process work but when they are I will let you know. Thanks for understanding that this is out of my hands.
This is a remake and upgrade of my first map "Snowmuder" in U.S version. I have added a few hundreds hours of work to the existing map rebuilding some areas, adding new missions and vehicles, and reconfiguring a lot of the story line based on what I learned from my mistakes on the first map.
For the hardcore gamers: I recommend trying to play this map and complete all the missions by using the trucks I have supplied for it without using the garage as a tuning station or a recovery excuse(since the garage is quite far from the action). I have equipped and tested every truck you will find and drive to make sure they can do their job and even though sometimes the configuration I chose makes the job a little harder (no AWD or all terrain tires) they will surprise you by pulling through and giving you a rewarding challenge.
For everyone else: I have made the opening of the garage an early game task and I'm giving you a lot of $$ and XP to allow you to play what you want from the start or just make life easier in general. You will be able to take out your mod vehicles and your own fleet at the beginning of the scenario instead of the end. Lesson learned.
ALSO IMPORTANT
Since a lot of the cargo items for the missions are limited, I have kept a single step, "last resort" task that you can activate if a glitch causes any cargo to disappear, preventing you from completing the missions on this map. It is called "Break in case of emergency". Complete this task and it will open the warehouse giving you unlimited quantities of all the cargo type that are currently in limited supply on the map.
Here are the major changes from Snowmuder:
Early garage access.
There are now 17 original trucks, 7 DLC trucks and 12 trailers on the map for you to use.
Added a mud trail inspired on the "Busy Wild" trail in Washington
Added a rock climbing path (see video)
Total mission count is now 19 tasks and 18 contracts (Some new, some changed and removed a few)
Added a trail rating system to avoid sending trucks down a path that they will struggle too much on.
Here are the two signs you need to pay attention to
Scout trail yellow sign with number. Those are for short wheelbase vehicles like small scouts. (no Loadstar, F750 or Tatarin) The number indicates the level of difficulty of that trail from 1 to 3 (based on original game scout capabilities,....not lifted rock crawling truck mods)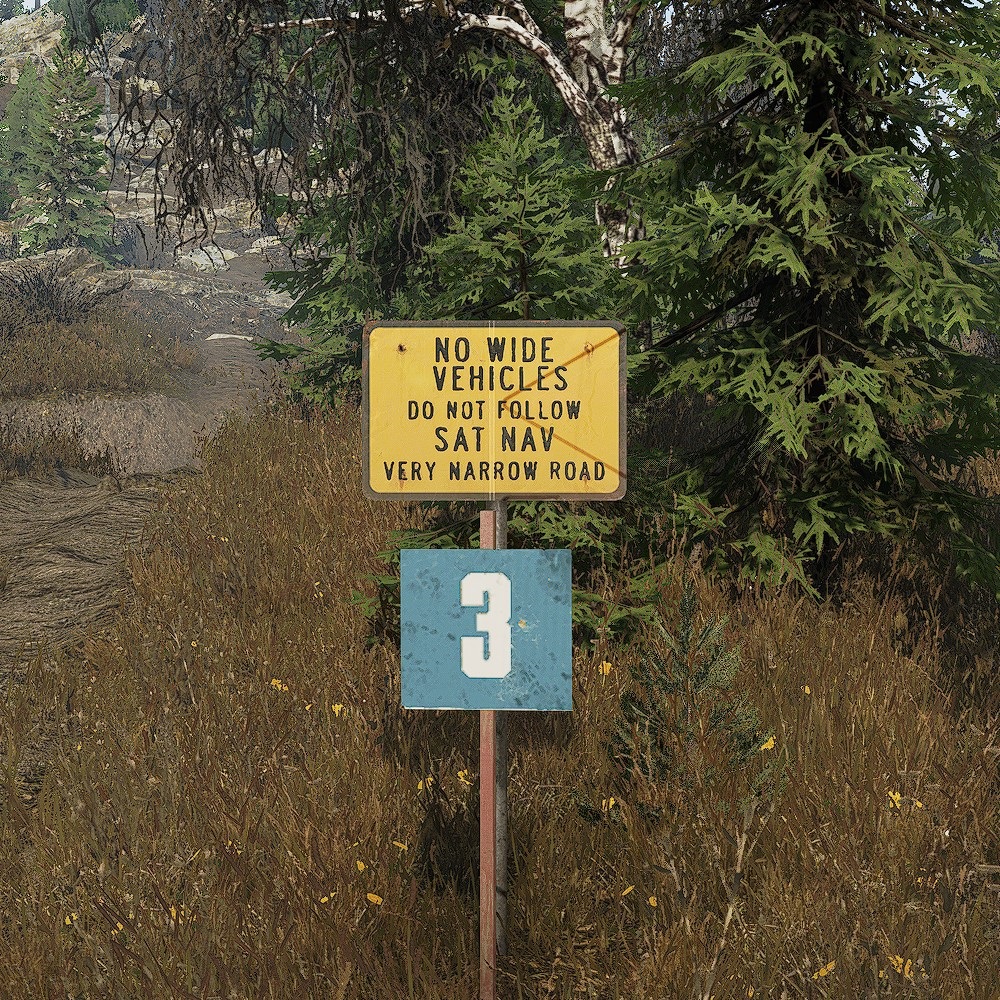 Medium truck trails blue sign. Those trails are ok for medium trucks with normal frame addons, and 2 space trailers, but trying to use those with a semi trailer will get you stuck and hung up a lot more than needed.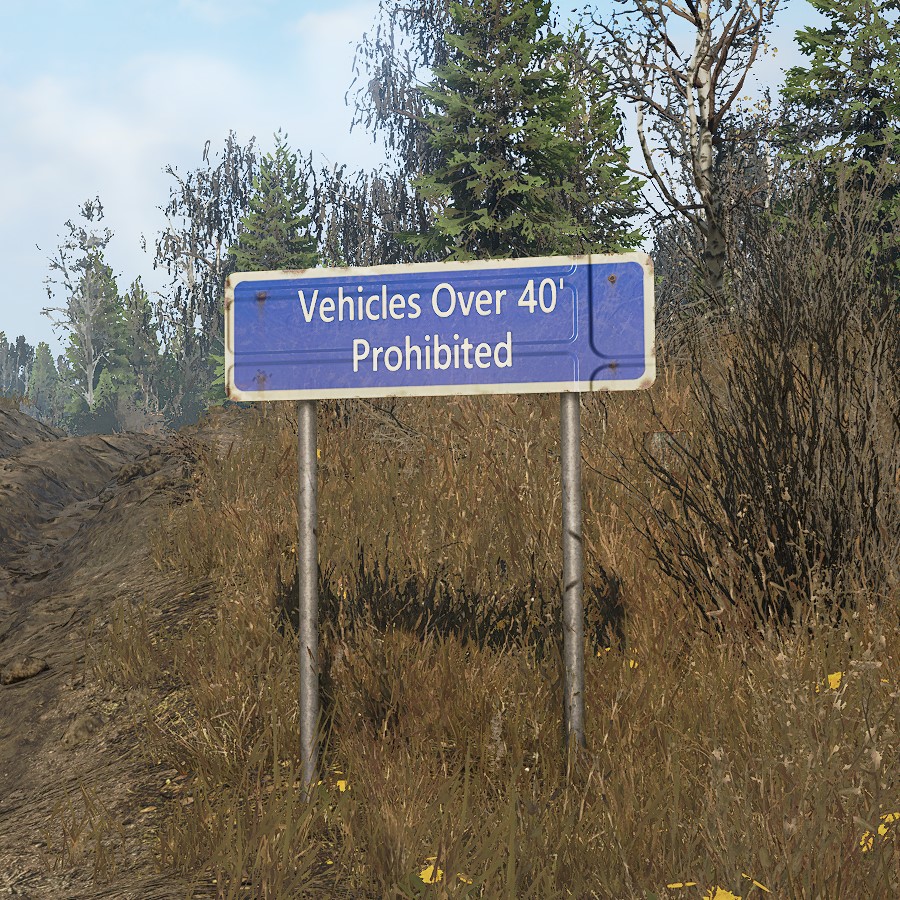 If you don't see a sign at the entrance, then the trail is fine for any vehicles and trailer combo.
I'm not saying you "can't" drive a semi trailer in a scout trail, but it's gonna be a struggle and probably not a fun one. With this rating system, at least you'll know.
Some vehicles I am giving you to drive and own (not the mission vehicles) are part of a DLC. If you don't own the DLC, they won't appear in the map so you won't get to drive them. It's ok, they are just added as a bonus. Don't worry about the error message they generate when the game begins. :)
They are:
Jeep Wrangler (Jeep pack paid DLC)
Ford F750 (Kola Peninsula DLC)
International HX520 (free DLC)
Caterpillar CT681 (free DLC)
Navistar 5000MV (Pre-order/paid DLC)
Western Star 49x (paid DLC)