Presenting the iX Family Pack!
A small gift to the iX community featuring 28 unique air fresheners showcasing the extended family members at iX Mod Hub.
Featuring:
Allozorro
CanuckRunner
DeathCoreBoy1
DIESELADDICT66
FOXCRF450RIDER
Fredswayne
Gaskellgames
GioPanda
Glitchworks
Hashwelder
iX/SE
Jboosted
JTbrt
LoB1325
Luka
Maxmike181
MADMartinQC
MrBusses
Poghrim
PuppyMaster
Quasi
RedbullTedIndustries
Rexxy
Risky
StriateSteak32
Tazmanyak
TC9700
Yeahbuddy
Stop by the iX Mod Hub where you can find channels for all extended family members. Come say hi and see what we're up too!
iX Discord - Discord.gg
Simply subscribe and pick your favorite one from under the visuals category in the garage.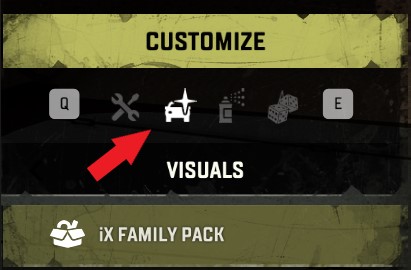 This mod automatically works with vehicles that have access to existing air fresheners.
As always, a big thank you to my iX family for all the support and encouragement throughout the learning process.
A special thanks to Risky10 aka RISKY BUSINESS for helping guide me to make wicked air fresheners to share with the community!