As of version 1.0.3 you need to manually manipulate landing gear (feet).

You can now, however, chain the trailers into a "train" and pull several with one truck.
Multi-load high saddle log trailers for long, medium, and short logs. Raise and lower a second "hopper" deck that catches unpacked logs or can be raised for dropping 3 logs at a time: for re-packing. See video.
Other mods in this collection:
INSTRUCTIONS
See video: Youtu.be
LANDING GEAR (FEET)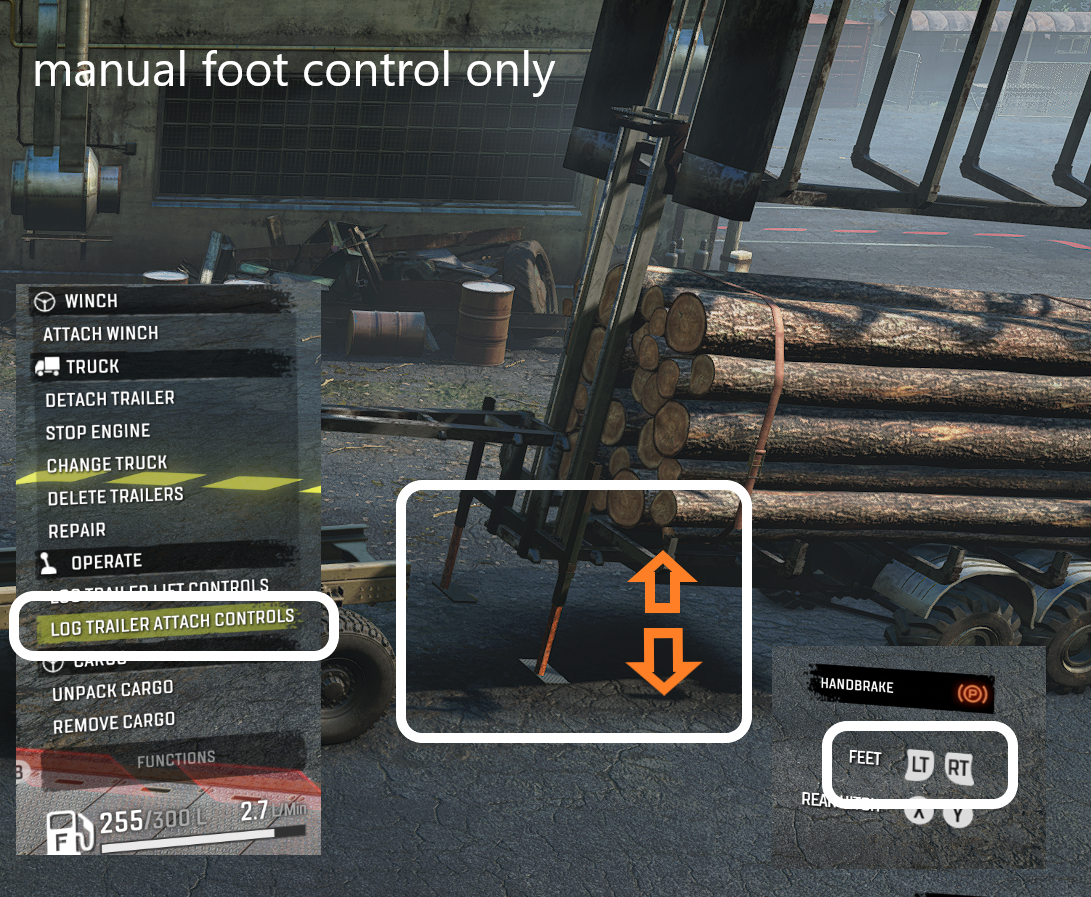 ATTACH EXTRA TRAIELRS: CHAIN TRAILERS INTO A "TRAIN"
NOTE: The third trailer will be an immovable brick unless the second trailer is attached to the first trailer with a winch (despite being hitched): limitation of the game physics.
I pretty much always drive with the winch applied between first and second trailer anyways -- except when trying to pull truck out of a bad situation. The trailer hitch/pin arrangement is not bullet proof and the pin will sometimes jump out.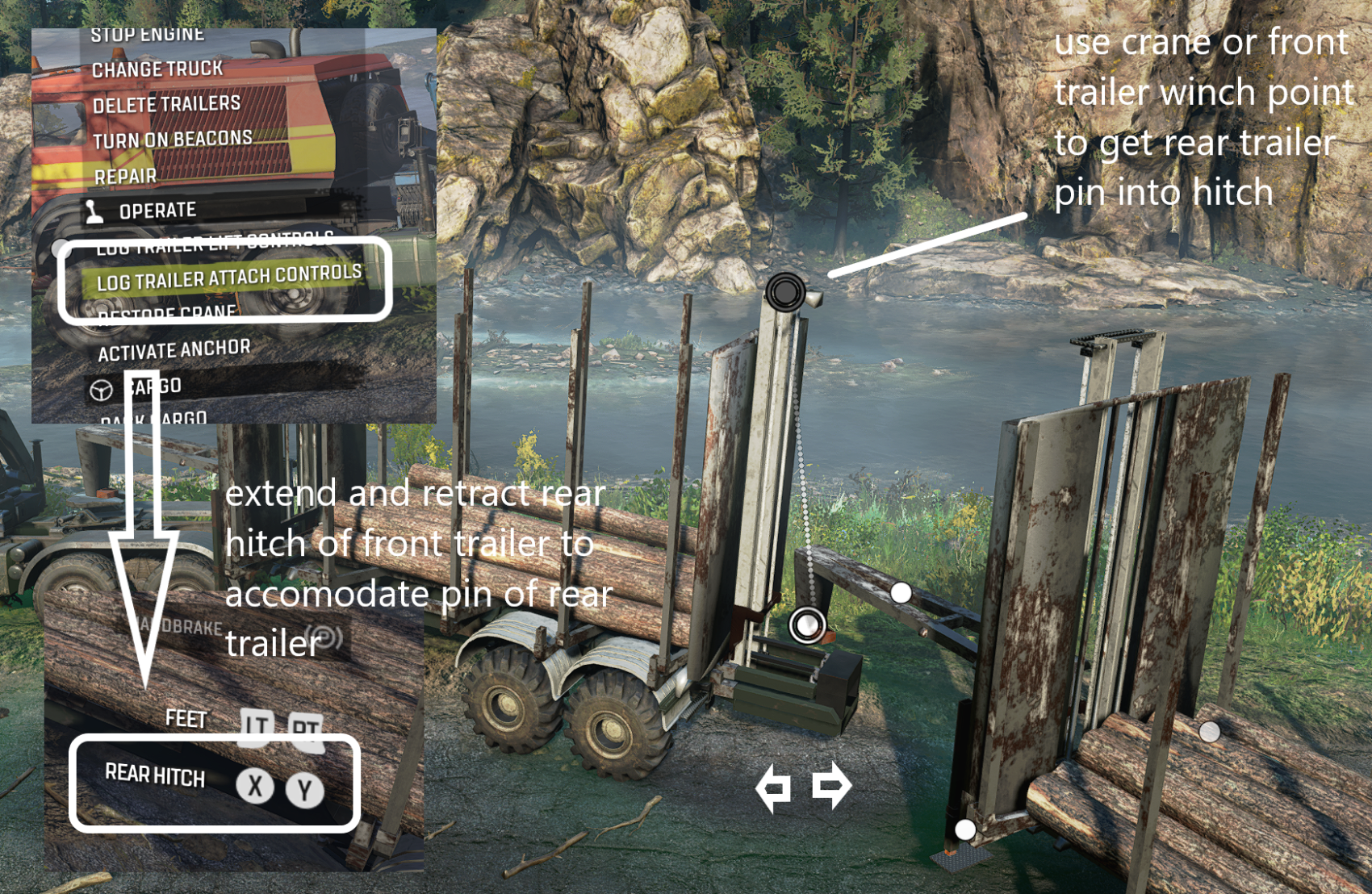 LOAD CARGO
drive up to loading zone: use high-saddle truck for towing
raise the second "hopper" deck using "LOG TRAILER CONTROLS" => "RAISE"
load logs from loading zone and "PACK CARGO"
"UNPACK CARGO" and the logs will be loaded into the raised deck

ensure your "LOG TRAILER CONTROLS" => "LOG SHUTE" is closed otherwise the unpacked logs will drop right down

repeat steps 3 and 4 as many times as you need
lower the second level using "LOG TRAILER CONTROLS" => "RAISE" and drive off
once at your destination raise all the logs to the second level
open the shute using "LOG TRAILER CONTROLS" => "LOG SHUTE"
wiggle the 3 logs by shaking the second level by quickly alternating "LOG TRAILER CONTROLS" => "RAISE" up and down
once 3 logs are down on the lower level, "PACK CARGO", and deliver

if you accidentally drop more than 3 logs, and you need the extra log for a subsequent delivery, make sure to remove the log using a crane and place it back in the second level hopper
remember to close the "LOG TRAILER CONTROLS" => "LOG SHUTE" as soon as you have 3 logs on the lower level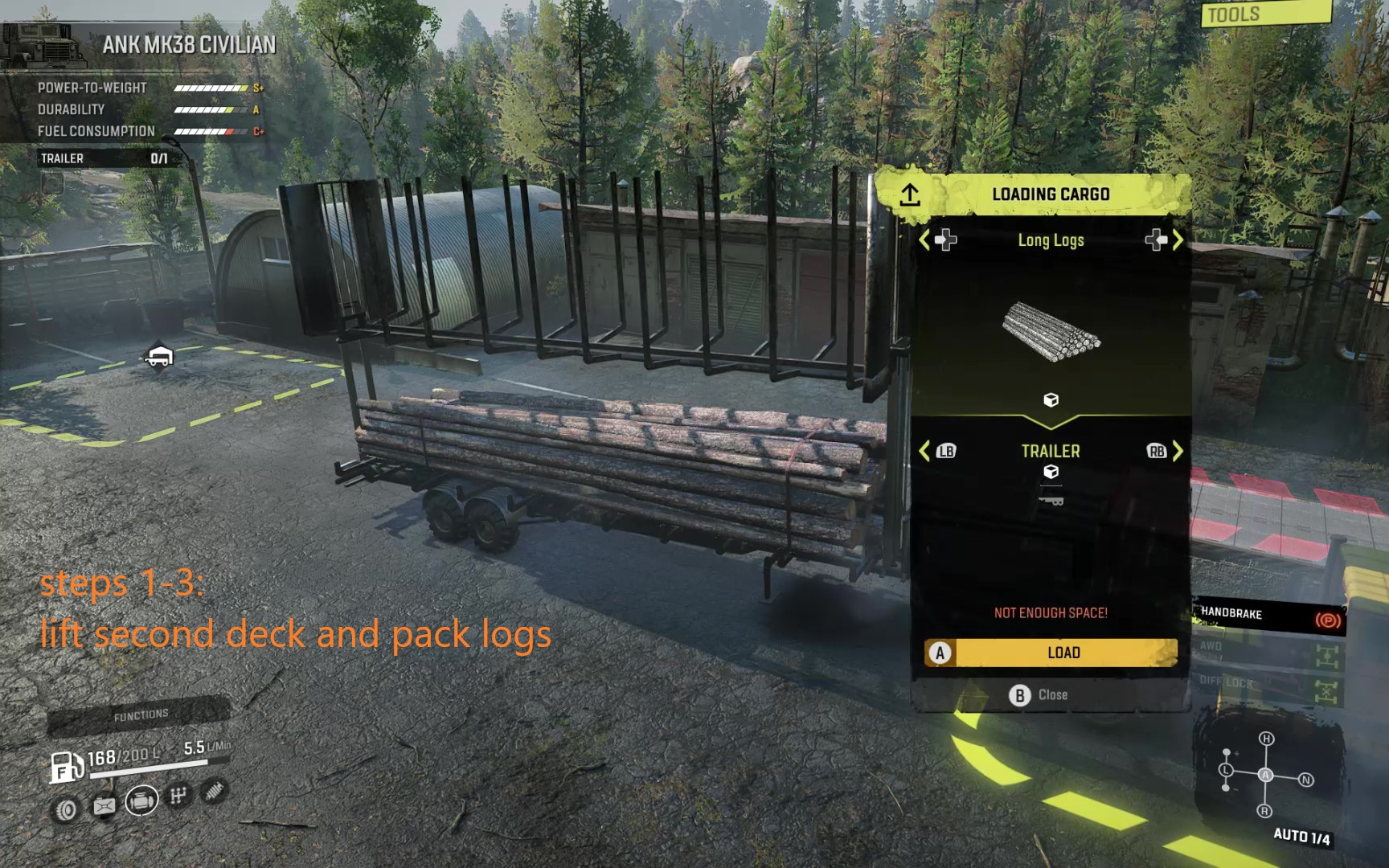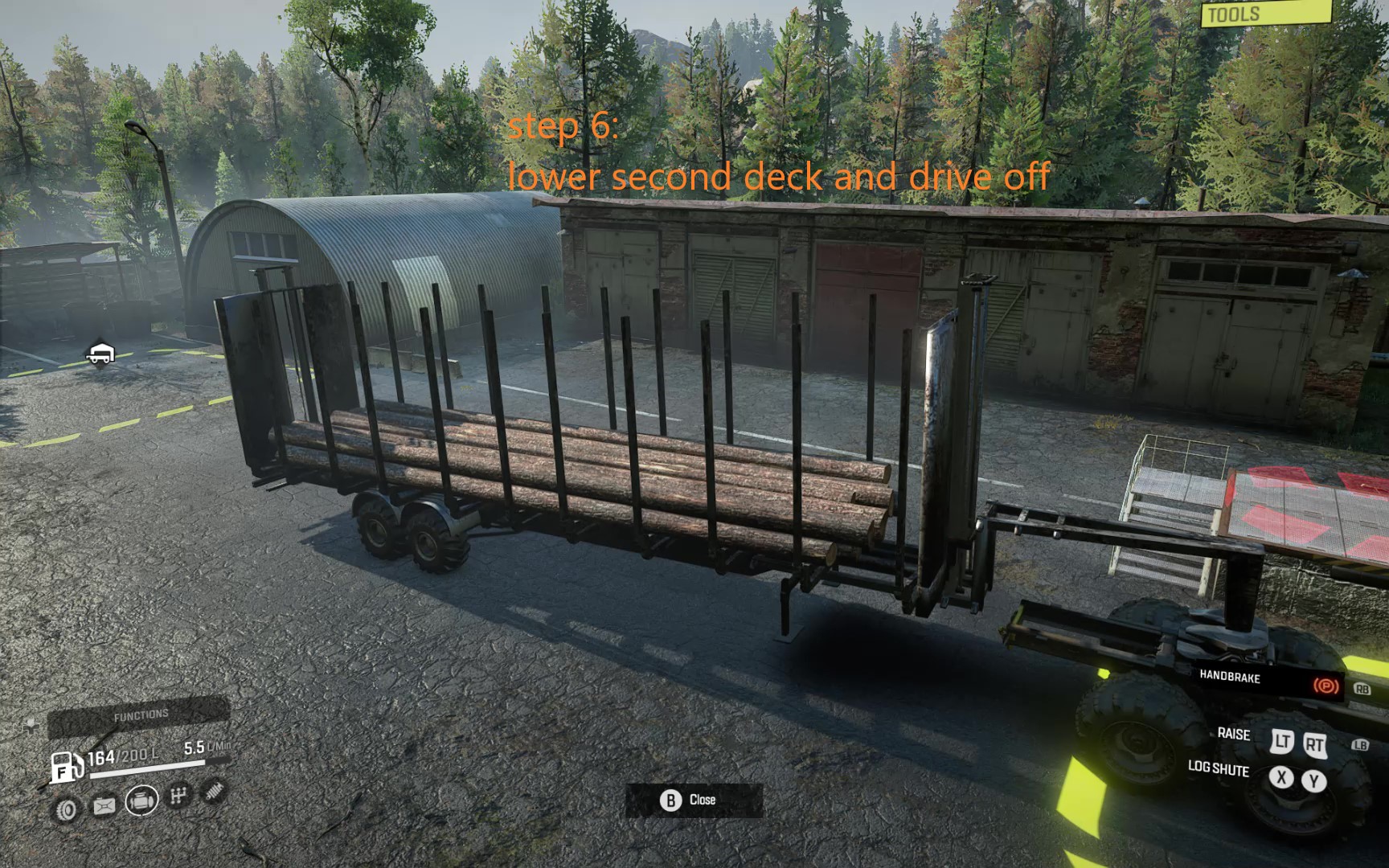 CREDITS
Z2's ZZ Boss truck was the catalyst for this.
If you enjoy this and would like to show support, please check out my pay2my.app open source Web In-App Purchase libraries/services for Web developers (so you can make money too!).
REPO
This mod is open sourced. The git repo with all the files: Github.com.