A NEW VERSION

A new "no-spill" version is available: Snowrunner.mod.io.

Has less rubber-banding with hitch.
2-slot center-axle "pup" trailer with lift: fits 4 cargo: 2 top and 2 bottom.
4-slot center-axle trailer with lift: fits 8 cargo: 4 top and 4 bottom.
Other mods in this collection:
Featured below is the [JoAT] 6x6 F750 pulling this trailer and a double-decker 8-slot trailer extension: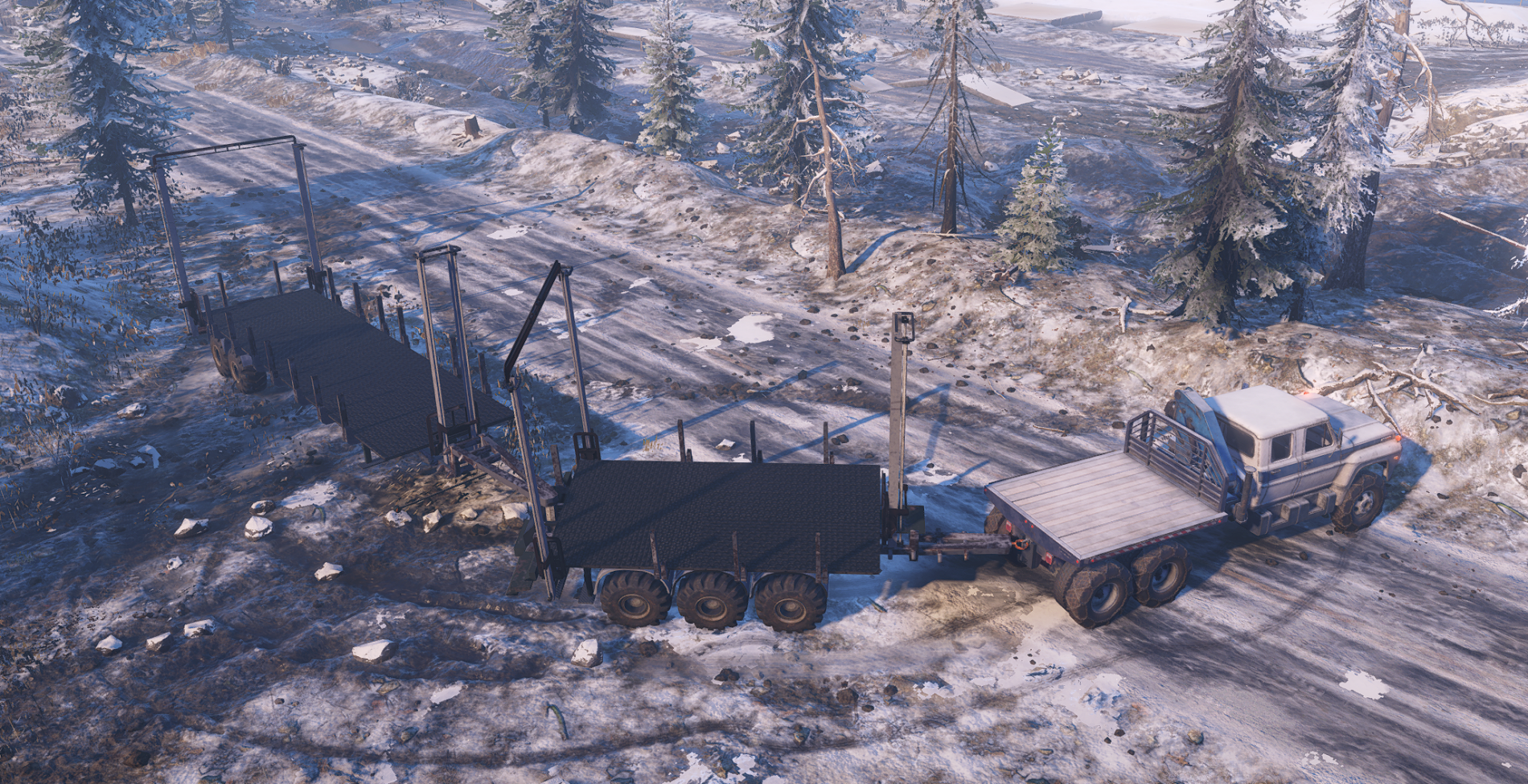 Featured below is a CAT CT681 with the Double-Decker Flatbed and one of these "pup" trailers in tow: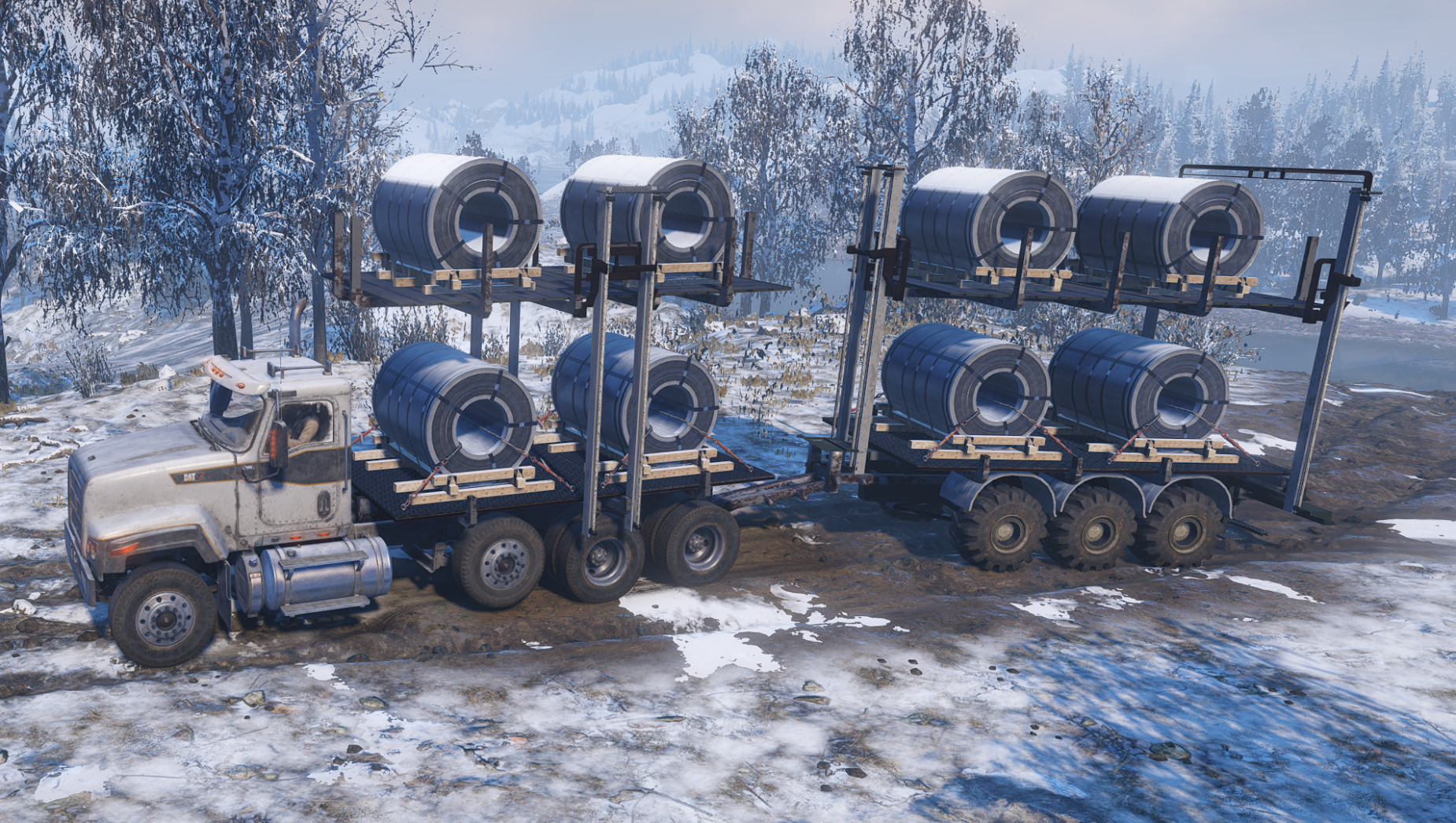 INSTRUCTIONS
LOAD CARGO
load cargo on flatbed
"pack" the cargo to align/even out
"unpack" cargo so it can be lifted with upper deck
"TRAILER CONTROLS" => "LIFT" up
"pack" lower platform of additional cargo
attach your support truck to the rear trailer and repeat steps 1-5
detach support truck and drive off with hauling truck
CREDITS
Z2's ZZ Boss truck was the catalyst for this.
If you enjoy this and would like to show support, please check out my pay2my.app open source Web In-App Purchase libraries/services for Web developers (so you can make money too!).
REPO
This mod is open sourced. The git repo with all the files: Github.com.