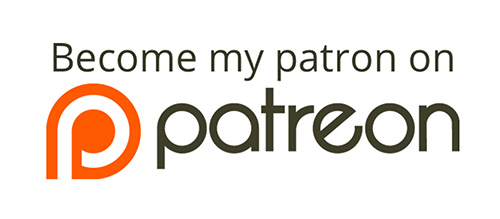 Being a Patron supporter Grants you:
early access to all my work
your very own unique license plate fitted to all my mods
access to all my private mods
access to my SnowRunner modding tutorials
a vote towards future modding projects
being part of an awesome circle :)
or Donate here Paypal.com to help fund my modding projects.
Join my Discord [Delta Modding] Discord.gg
YouTube [Delta Gaming] Youtube.com.
---
- ALL PLATFORMS -
Recommended Mod (Gooseneck Trailer Pack)-> Snowrunner.mod.io
The Delta Pickup has received inspiration from many sources. My main goal was to introduce a truck that would be console compatible according to the SnowRunner guidlines and would also open up more options for completing contracts to players. We can all influence and inspire each other, so long as we are creating and sharing from a place of honesty and transparency. With that said, credit is due to TnB invalidredneck for this concept which I have adopted on the Delta Pickup and the following soon to come crew cab version. DCsponseredByQueso and Delta modding (DnD modding) would like to emphasise that all our assets are either purchased or modelled in-house by the modding team and nothing was acquired by unfavourable means. You may also ask why are we trying to imitate TnB modding, well I just wanted to state that the names have completely different meanings, Tnb=Top notch builds, and DnD= Delta and DCsponseredByQueso. by no means will we try to be tnb modding.
---
Thanks to:
DCsponseredByQueso for providing the model.
TnB BigDubz for tires
RedbullTedIndustires, DCsponseredByQueso, RafaTGG and Jotaro testing.
Upgrades
Engine: 5.7L V8, 6.0L V8
Gearbox: General Purpose, Offroad,
Suspension: Stock, Lifted, Hauling
Winch: Stock Scout, Autonomous Scout, Autonomous Scout Extended
Tires: Full selection of SINGLE and DUALLY tires ranging from Highway to Chained
Diff. Lock: Installed
Frame Addons: Extra Front End Weight, Rear Box, Flat Bed, Toolbox, Gooseneck Trailer Hitch, Trunk Repair Supplies, Dually Fenders, Fender flare, Roll cage,
Visuals
Roof Top: Various Roof Lights
Bumpers: Multiple Front and Rare bumpers
Misc: Full body paint, Long hood Antanna, Mud Flaps,
Exhaust: Rear-sides exhaust
Rims: Several custom options including some base game options based on tire choice
Dashboard Full working gauges will high attention to details, moving parts in cab.
Color
Full selection of color options including 1 unique paint
Interior Customization
Air fresheners, bubbleheads. Custom cards
Please leave a rating and share this mod if you like it!
If you dislike please leave a comment. All critique is welcomed.
If you find any issue please let me know in the comment section.
Feel free to join the teams discord if you want to have a chat @ Discord.gg.
Please DO NOT RE-UPLOAD any of my mods without my permission whether for public or private use. If you have a suggestion for my work feel free to direct message me through the available means.
-Product of Delta Modding-